An interdisciplinary forum for research, development & implementation of sustainable energy systems
Energy systems are dynamic and always in transition; functioning within the laws of nature and the cultural norms of the societies within which they exist. In this review article, the major energy transitions underway in the United States in 2018 are viewed in the context of the past six decades with recognition of sociotechnical factors and a multi-level perspective that recognizes the different phases or "levels" of transition.

Being a woman in engineering - an interview with Daniela Thrän
In this interview, Energy, Sustainability and Society's Editor-in-Chief Daniela Thrän shares why she chose her career path, provides insights into her daily life as an engineer, scientist and mother, offers some advice for young women interested in engineering and more on the SpringerOpen Blog.
Energy - SpringerOpen
Check out article highlights and open access journals in Energy here.
Ongoing article collections
Energy, Sustainability and Society has received its first impact factor
We are very pleased to announce that ESSO has now received its first Clarivate Analytics' Impact Factor, with a score of 1.625.
We are proud of this result and would like to thank everyone who has contributed to this exciting result. To our board, authors, reviewers and guest editors: we greatly appreciate your support and look forward to continuing this successful cooperation in the coming years.
Aims and Scope
This international peer‐reviewed open access journal offers a forum for discourse on systemic challenges at the intersection of energy, sustainability and society for natural scientists, engineers, social and political scientists and industry experts. It is the particular aim of this journal to publish inter‐ and cross‐disciplinary papers that provide a substantial contribution to the holistic innovation of sustainable energy systems.

The scope of the journal encompasses the whole innovation process, ranging from scientific research to both innovative approaches for technology implementation and the analysis of economic, social and environmental impacts of sustainable energy systems. We particularly welcome papers that integrate at least two dimensions of the energy, sustainability and society nexus and contribute to new holistic system solutions for the development of novel future energy. The journal strives to publish early scientific opinions on issues, which are just emerging and require crosscutting and creative thinking.

Energy, Sustainability and Society publishes independently peer-reviewed original research papers, review papers, forum articles, book reviews, and short communications. We partner with scientists from the Helmholtz Association and the European Sustainable Energy Innovation Alliance (eseia) as the topics of the journal reflect their research field and focus.
Read the full aims and scope here.
Ethics and consent
For further information on the ethics policy of Energy, Sustainability and Society please visit the page here.
Quote
Energy is one of the most important resources for the sustainable development of mankind. We all are responsible for the economical usage of the available and for the search for novel energy sources which have to be environmentally friendly and economically feasible. In light of the tragic events at Japan's tsunami-crippled nuclear plant Fukushima, there has never been a better time for launching a new multidisciplinary, international BMC journal, that particularly welcomes articles from the field of novel energies. We are particularly interested in research that addresses complex issues with innovation potential at the interface of science, environment, technology and society. We are also looking for articles that concentrate on technological breakthroughs and major innovations in the emerging field of energy, work that looks into the integration of environmental and social needs with future economics, and research dealing with environmentally friendly energies rather than focusing solely on renewable energies.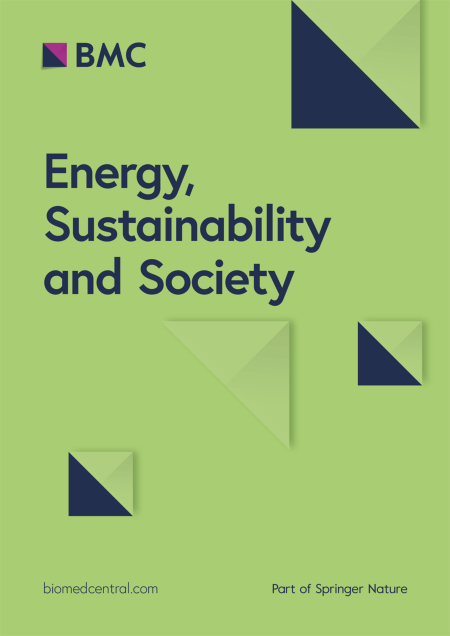 Follow
Institutional membership
Visit the membership page to check if your institution is a member and learn how you could save on article-processing charges (APCs).

Funding your APC
ISSN: 2192-0567 (electronic)